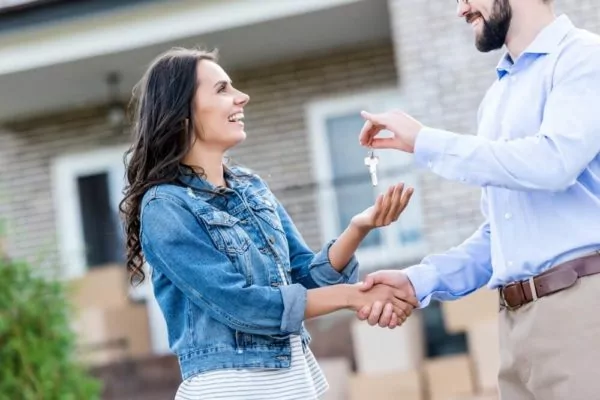 At Chennai Dream Homes, we are committed to our clients and believe that the true value of our real estate brokerage services lies in the flexible consulting we provide our clients. Our services set new standards for professionalism, integrity, reliability and results. We are also committed to the constant improvement of our services, listening to the needs of our clients and partners and adapting to their feedback.
Trustworthy and Dependable!
Smooth and Transparent Process!
Good Selection of Properties
I didn't expect such a friendly Agent!
Very professional service by Ms. Neeta
Diligent Follow-up, No Pressure, Transparent, and Super Responsive
Authentic, Clear and Professional
Very good Hospitality, Relevant options
A different type of real estate agents in Chennai
Peace of mind when selling our home
Stands apart from the crowd of average real estate agents in Chennai
A Different Real Estate experience - Clear communication, Prompt responses
Helped us locate the right luxury apartment in Chennai
Absolutely Professional, Ethical and Transparent Deals
Excellent, Above par efforts to sell properties even during turbulent times.
Not your Typical Real Estate Brokers - Extremely patient, goes out of their way
Helped me find my dream investment.
They figured out exactly what we wanted.
Positive experience with CDH team
Relevant choices, Prompt communication, goes out of their way to help.
Prompt and No-nonsense approach to showing homes!
They served as our eyes and ears, with us in California, USA
Thoroughly Professional, Helpful and Understanding Real Estate Agents
Genuine and Sincere! 5 Stars!
Very sharp, knowledgeable and efficient
Strongly recommend for Luxury properties in Chennai
Among the few realtors who give feedback and updates to the client
Neeta is the best when it comes to properties in ECR, Chennai.
Highly professional and dedicated.
Thanks to CDH, I now own a Fantastic, Sea View 3 BHK Apartment in ECR!
Managed the entire deal remotely for me when I was in Australia!
Extremely Courteous, Responsive, and got me a Good Deal.
Brought me the right buyer
It was a real pleasure dealing with you!
The buck stops here with Chennai Dream Homes! 🙂
I never had to make a single follow up - Honest Property Consultants in Chennai
Brilliant Team | Relentless Efforts | Very Helpful
Honest, Resourceful and Prompt in their approach
An Excellent Partnership!
Truly a one stop shop service
Excellent Service | Professional and Courteous
In Depth Knowledge of Chennai market and Refreshing Honesty
Want to see your review here?
Submit Your Own Testimonial below!