The Ultimate Guide to Buying Hillstation Property in India [NEW Free Ebook]
Buying a hillstation property in India remains a dream for many…
more so because of the lack of clarity on:
the process involved
selecting the right plot
how much to budget for a good site
feasibility to construct a cottage and make it your own vacation home, etc…
But worry not! Whether you want to buy a Cottage in Ooty/Coonoor, or Tea Estate Plots in Coonoor, Chennai Dream Homes® is here to help you debunk some myths, clarify the entire process, the opportunity involved in investing in a hillstation property, top considerations when building your cottage, etc.
Introducing – The Ultimate Guide to Buying Hillstation Property in India
What you will learn inside this Brand New Free Ebook: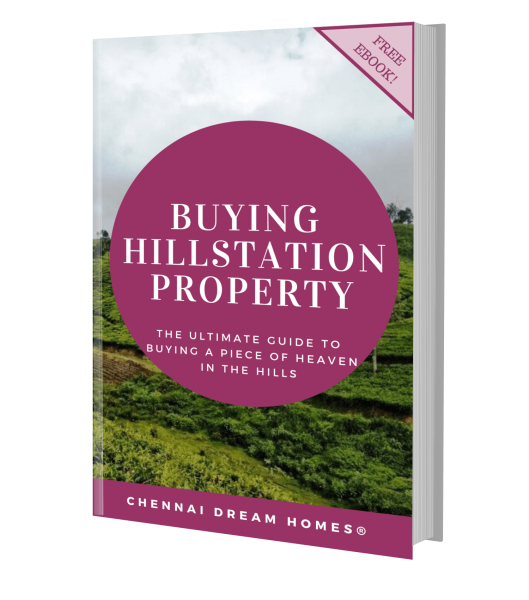 Why Hillstation Property is so popular with buyers right now
Interesting facts and figures from industry surveys
Advantages of buying a property in the hills
How to pick the right property – 4 critical factors to success
Holiday Home trends
Costs involved, and a
Due Diligence Checklist!
So, what are you waiting for?
Download our Free copy while is it is available, and if you liked it, please share it with your friends and family who will find it useful as well!