Importance of Site Visits – Looking at Homes Online Versus In Person
The Internet has truly revolutionized the way we look for new homes. Long a case of visiting home after home on the street and making a decision, the Internet saves a lot of time – it lets you find a home from the best curated lists, view its complete environment, the rooms, kitchen, etc., through property galleries, videos and walkthroughs, so you can now sit back, go through a selection of matching home listings, pick your favorite, and then clinch the deal with the right agent for YOU – right from your couch!
This is a much better approach than sorting through pages and pages of millions of listings on the big portals!
Yes, the big property websites have filters and so-called awesome features to narrow down your favorites, but nothing comes close to experiencing a full service brokerage service, with an experienced agent having decades of industry experience who can understand your unique needs, and will work with you and your busy schedule to deliver a customized real estate service far beyond just the registration and sale of your property.
Despite advice on the contrary, this kind of service will be more than worth the brokerage fees you pay and will pay you returns many times over, in terms of the best property for you, price, and peace of mind during a complex transaction like real estate.
That's awesome right?
So, when you're looking to buy a property in Chennai, you can simply click through the already curated selection of best properties on our website to find your dream luxurious home.
But it is not enough to simply take a look at the pictures of the home online before making your purchase. Combining the convenience of the online world with in-person site visits to your dream home can help you make just the right choice.
Of course, the ideal way to make this all work is to know what type of property you want and why, do your homework on the purchasing process, understand the typical timeline and what's involved, and get your credit score improved or keep finances ready, before you start looking at any homes on the market.
Find your way with online listings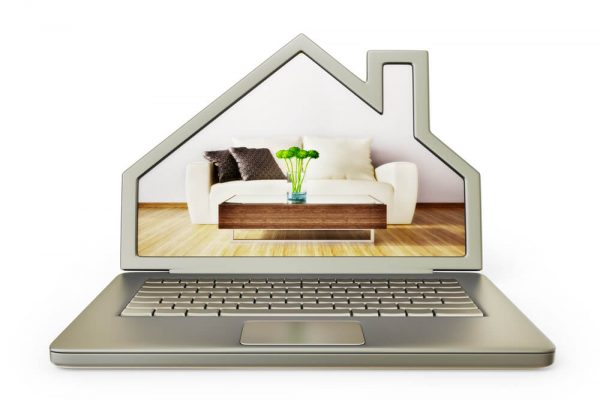 What do you need in a home?
And how much money would it take to get what is right for you?
Your idea of what you need in a home is usually vague right about the time you begin your search. While you might have certain preferences and a rough idea of what the home should look like, your search for the perfect home needs to be clear cut on what MUST be available, what COULD be available, and what you DO NOT need at all.
Quality home listings online can help you refine your tastes, while at the same time giving you an idea of what it takes budget-wise to get a home that matches your preferences. With this in mind, you can begin narrowing down your list of homes to see. Note that while the Internet is a great place to search for a home, it is still important that you take a close look at your options in person.
The In-Person Site Visit is a must
It is the duty of a seller to properly convince you that you need the product they sell. This is what happens with a property listing as well. A listing is an awesome way to help you identify great properties to purchase, but an in-person visit can help you tell whatever flaws the pictures in a listing might have missed and which final 2-3 homes you want to make an offer on.
When you are done surfing the Internet and real estate websites in Chennai to search for prospective homes, it is important that you visit these homes with a trusted realtor. This will help you get a true feel of the home. Ask yourself questions like:
How are the utility systems, furnishings and specifications?
Are the sizes you saw online the actual sizes or have they been magnified somehow?
How does the home flow from one room (or part) to the next? and are you okay with it?
How about the neighborhood? Are there constant loud noise irritation or security disturbance?
These are some aspects of a home that just cannot be found online.
A realtor on your side can greatly help you in identifying potential flaws and positives based on your needs. When you do eventually narrow down your list of homes to check out in a site visit, you can now take the time with your agent to go see these homes together.
A personal visit can give you a more accurate feel and impression of the home and its surrounding environment.
---
We hope this article helped you understand the importance of Site Visits.
If you are ready to buy a luxury home in Chennai, and want to move in soon, contact us today. We'll be happy to set you up with shortlisted homes that suit your style, budget, timeframe, etc. and schedule personalized site visits by appointment to get the process started!
---
Call Neeta / Saravanan today at (+91) 98409 51001 or 98409 51003 to learn more about how Chennai Dream Homes can help.