Our Professional Affiliations
Chennai Dream Homes® is a TNRERA registered agency and Member of CREAA and NAR-India.
We are:
RERA certified real estate brokers in Chennai
Members of Chennai Real Estate Agents Association (CREAA)
National Association of Realtors (NAR-India) certified Property Consultants in Chennai
so you can be assured of ethical and professional real estate services.
Neeta & Saravanan are now TNRERA registered Real Estate Agents!
Registration Numbers: TN/29/Agent/0015/2017 and TN/29/Agent/0021/2017. So, now you can contact us hassle free to represent you in your property transactions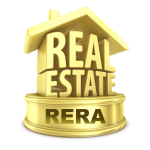 Both Neeta and Saravanan have written and passed the RE-MET (Real Estate Membership Entrance Test) – a recently instituted mandatory aptitude test for brokers and other real estate practitioners in India.
This proves our 100% commitment to positive changes coming to the Indian real estate profession and industry to serve you in the best possible manner.