How much does a house cost in Chennai? Plan your Home Buying Budget
Wondering how much does a house cost in Chennai? As a first time home buyer, you need to find out what all major costs you actually need to consider before finalizing your Home Buying Budget.
While it is fun to start searching for dream homes online, you need to have realistic expectations of what you can afford given your lifestyle and earning capacity today, so that you don't deal with disppointments later. In short, you need to come up with a home buying budget, to understand how much does a house cost in Chennai.
Multiple Factors affecting your Home Budget are:
Income
Existing Debt / Loans
Savings
Expenses
Home Loan tenure, Interest rate & Down payment
Breakup of Costs when buying a Home:
Home Loan costs
Legal advisor fees
Extra charges – Amenities, Utilities, etc.
Miscellaneous  costs (Interiors, Household expenses, etc.)
So, let's visit them one by one.
(Image Sources: Pixabay)
How much does a house cost when buying property in Chennai?
1. Income
Before answering the question of how much does a house cost in Chennai, remember that Home loan companies/banks will consider your total income – salary, business income, rental income, capital gains, interest, etc. – before taxes, to assess your home loan eligibility.
ACTION:
Note down your total income.
2. Credit History, Debts and Loans
In India, CIBIL (Credit Information Bureau of India) generates scores which the leading banks rely on to issue home loans to qualifying customers looking to purchase a house. Basically, the higher the CIBIL score, the better your chances at getting a home loan with lower EMI payments per month. According to the Economic Times, as of Jan 2017, Bank of Baroda decided to issue home loans at 8.35% interest if the credit score is more than 760, and many others will follow suit. So, get down to paying off your existing loans and credit card bills faster. Check your CIBIL score for free online.
Therefore, your bank will consider the amount of debt payments you make regularly – any education loan EMIs, car loan payments, credit card bills and other installments. If these monthly payouts are too high in relation to your income (that is, your debt to income ratio is high), then you may not be approved for a home loan.
ACTION:
Keep an eye on your debt levels and try to settle any existing ones quickly.
3. Savings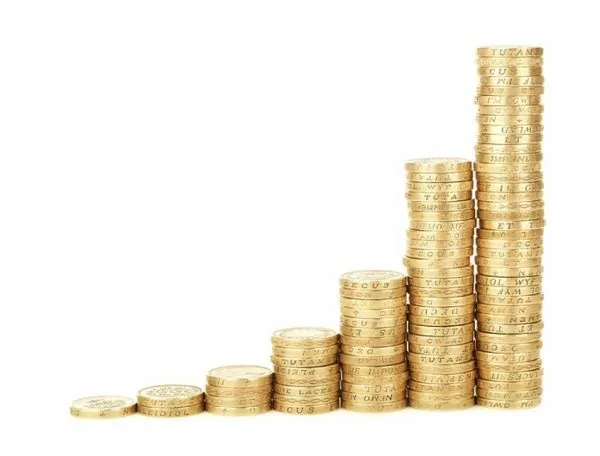 When calculating how much does a house cost, it helps to think about your savings. If you have some savings already, this can go comfortably towards your loan's down payment – so you end up borrowing less debt and have a higher chance of getting the loan on favorable terms.
ACTION:
Calculate how much you have accumulated in savings, stocks and mutual funds.
4. Expenses
When considering how much does a house cost, have a careful look at your monthly expenses and subtract them from your monthly income. What is left will help you assess what you can actually afford in buying a house. Consider general expenses – grocery, petrol, utility bills, phone & internet, shopping, leisure/entertainment & dining out, etc.
ACTION:
Bring down any discretionary spending.
5. Home Loan Costs
If the current property rates give you a heart attack, don't worry. Loans are now available more easily, and may even make more financial sense if you're younger.
Assuming your credit score is good, shop around with multiple banks for home loans and compare their loan terms: a 15 year home loan will have higher monthly EMIs but your overall interest payments will be lower than in a 30 year home loan (in which your monthly outgo is lower but you end up paying more interest in the long run).  Research the current home loan interest rates (fixed/variable) and use an online loan calculator to assess your monthy EMI payments with diferent variables (loan amount, down payment, interest rate, compounding period, etc.).
Processing fees is also common when applying for a home loan (0.25 to 1%) which is used by banks to verify your documents and formalities required, and is non-refundable. Legal advisor fees to check that the property's papers are verified and scrutinized is also recommended in most cases, unless it's already done by the seller/developer. These are commonly forgotten when evaluating how much does a house cost.
ACTION:
Improve your credit score starting now if not good already, and research various home loan products.
6. Charges for Amenities, Car Parking, PLC, Utilities, etc.
With such shortage of space in apartment societies in India, car parking is usually not included in the basic price and builders normally charge a fee per car park, usually from Rs. 2-5 lakhs. It can vary with project, location and home size.
Next, there is maintenance fees charged in advance usually for upto 2 years, for common amenities like Swimming Pool, Gym, Clubhouse, Parks, Power Backup, Lighting, etc. Sometimes, Clubhouse charges are separate from this, and varies by society. Finally, PLCs are preferential location charges, levied for special locational advantages in a home – penthouses with private terraces & gardens, corner or lake facing apartments, pool facing villas, etc. – which all attract a premium, and varies by project.
ACTION:
Make a priority list of must have, nice to have and extra features in your home, with average costs when budgeting for how much a house can cost in Chennai.
7. Realtor Brokerage Fees
This is one of those costs that seem avoidable but can reap rich rewards down the road.
A home purchase is a complicated transaction and it pays to get the help of a professional with years of experience in the field, to avoid any scams or problems with developers.
Your real estate agent has a fiduciary responsibility and will assist you throughout the home buying process and beyond, and will be available to provide tips, advice and help from home selection, loan terms, title checking with lawyers, to documentation, registration with government authorities, and post sale help.
For all these personalized services, they typically charge a nominal service charge of 1-2% of the home cost from the buyer. It always helps to discuss this fee upfront and settle it with your real estate agent or broker, so that there are no problems later on.
ACTION:
Do your research. Talk to a trusted, professional real estate agent about your needs, budget and fees. Not the part timer broker down the street or your friend/family member.
8. Stamp Duty, Registration charges & Taxes
Stamp Duty is a compulsory cost paid to the state government to get a new house registered in your name, and is around 7% in Tamilnadu. The Registration fee, on the other hand, is the full and final legal agreement between the buyer and seller, to confirm change of ownership of the property, usually 1-2%. However, recently the guideline values in TN were slashed and to compensate for revenue loss, the registration fees has been hiked to 4% from 1%. This may seem small, but usually add up to 7-15% of the house cost, so plan for these government levies in advance. Instead of previous VAT and Service tax which were also applicable on under construction properties, now GST Tax rate of 12% will be applicable.
ACTION:
Plan & account for these unavoidable government taxes in your budget to understand how much a house costs in total.
9. Miscellaneous Expenses – Moving costs, Interiors/Furnishing, Ongoing Maintenance
Don't forget to add in miscellaneous expenses once you have registered the property in your name, paid the brokerage to your real estate broker, received the house keys and are ready to move in! Now comes household costs like interior decorations, furniture & furnishing, home appliances, paying utility bills every month, etc.
ACTION:
Budget a minimum of Rs. 5 -10 lakhs for such post sales expenses, before the house becomes your dream home!
To Find out how much does a house cost:
Remember to keep a tab on all these costs which can help you plan, save and make an informed decision on the entire cost of a property, before you buy. Some of these are like hidden costs that can catch unsuspecting first-time buyers unawares. Although we have tried to cover the most important charges in this post, listing out everything would have made it very long. There could be other extra charges that vary from project to project and house to house.
Chennai Dream Homes™ lists prices as approximate/basic/total all inclusive costs, and always encourages you to enquire on other charges and ask for total costs of a property in the form of a price sheet, before making a final decision to buy your dream home in Chennai.
Happy House Hunting!
Start your Home Search Now!
---
Questions on buying a home? We're always here to help.
---
If you liked this content, then please subscribe to our YouTube Channel for latest property videos and helpful tips on buying and selling. You can also find us on Twitter and Facebook.